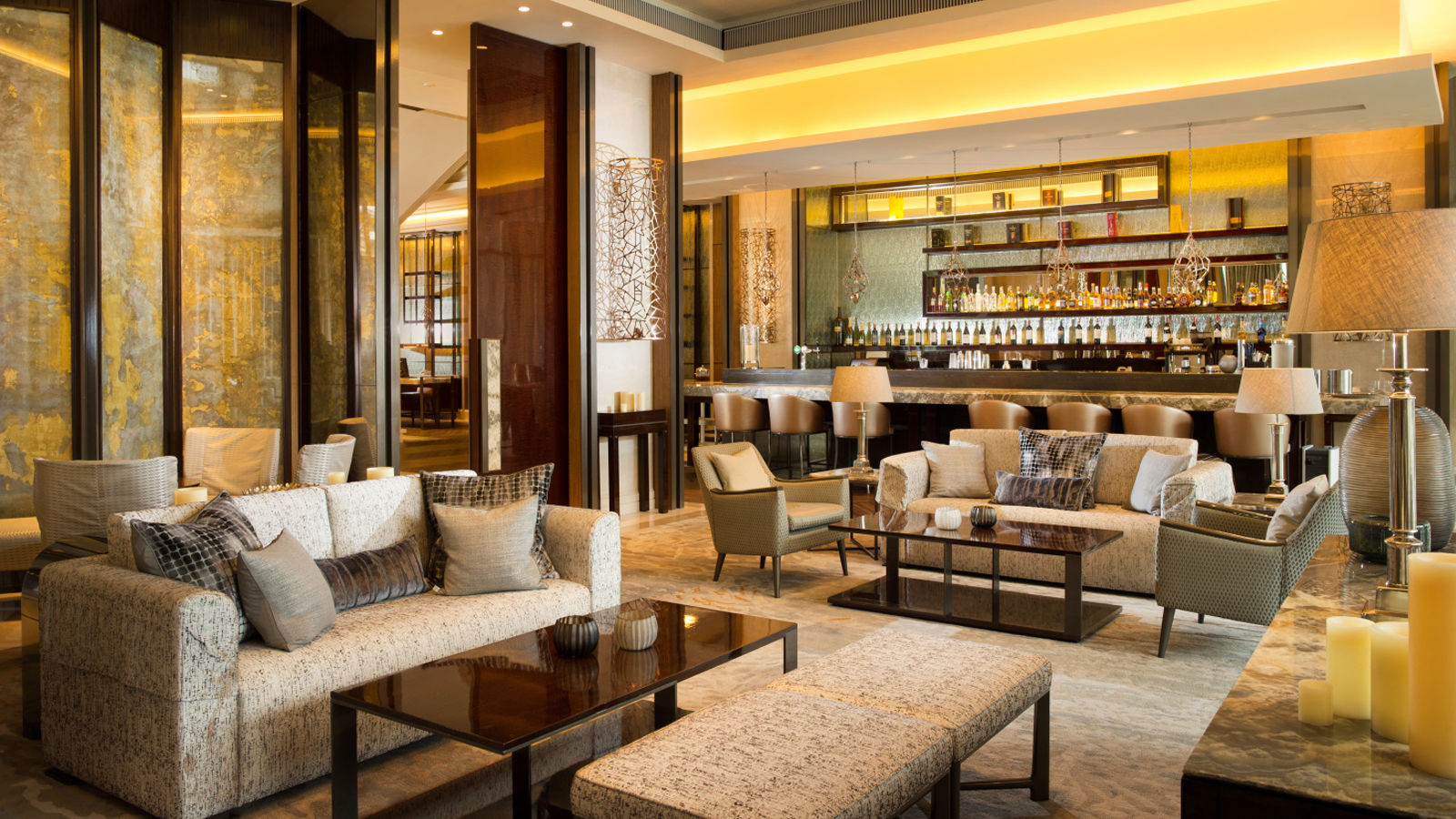 No sooner have you checked in than there's the welcoming sight of our Lobby Lounge, an elegant and tastefully decorated area where you can settle back in comfort and let time pass agreeably over a coffee or a drink. You'll find our novel concept of 'pairing' specific snacks with particular drinks a fun approach to staving off any between-meals pangs.
You can pick whichever most appeals to your taste buds, from dozens of popular paired offerings, which include Lamb Yakotiri with Australian Chardonney: Asian Spiced Burger with Carlsberg Lager or Cabernet...get the idea?
Or of course you may be as inventive as you wish, ordering up inspirational edibles and debating their respective merits with your companions!
The Lobby Lounge is an incomparable venue for sociable chat or doing a little business, a quiet oasis in a throbbing city, which gets lively once the sun goes down, with live music, from the bandstand at the opposite end of the lounge from the bar, serving to facilitate the mellow atmosphere as you sample the snacks or sip a glass of one of the many fine wines that the smiling staff are happy to dispense..
Cuisine: Snacks
Atmosphere: Relaxing
Setting: Lobby Bar
Serving Style: Paired Menu
Dress Code: Smart Casual
Hours: 7:00 AM - 12:00 AM; Afternoon Tea: 3:00 PM - 6:00 PM