SHERATON HOTELS & RESORTS
ANNOUNCES RECOGNITION OF SHERATON JAKARTA GANDARIA CITY AS 'SHERATON GRAND' PROPERTY
JAKARTA, INDONESIA, June 4 2016
Sheraton Hotels & Resorts announced today the designation of Sheraton Jakarta Gandaria City Hotel as a Sheraton Grand Hotel, the first Sheraton Grand property in Indonesia, welcoming it to the brand's new premier tier of hotels recognized for their enticing destinations, distinguished designs, and excellence in service and guest experiences.
Joining 26 other Sheraton Grand properties in the world, Sheraton Grand Jakarta Gandaria City Hotel is recognized for its unique artworks around the hotel, contemporary design aesthetics and its excellent service among other defining qualities.
Sheraton Grand is one of many initiatives currently underway for Sheraton 2020, a comprehensive plan designed to solidify Sheraton as a leading global hotel brand of choice, everywhere.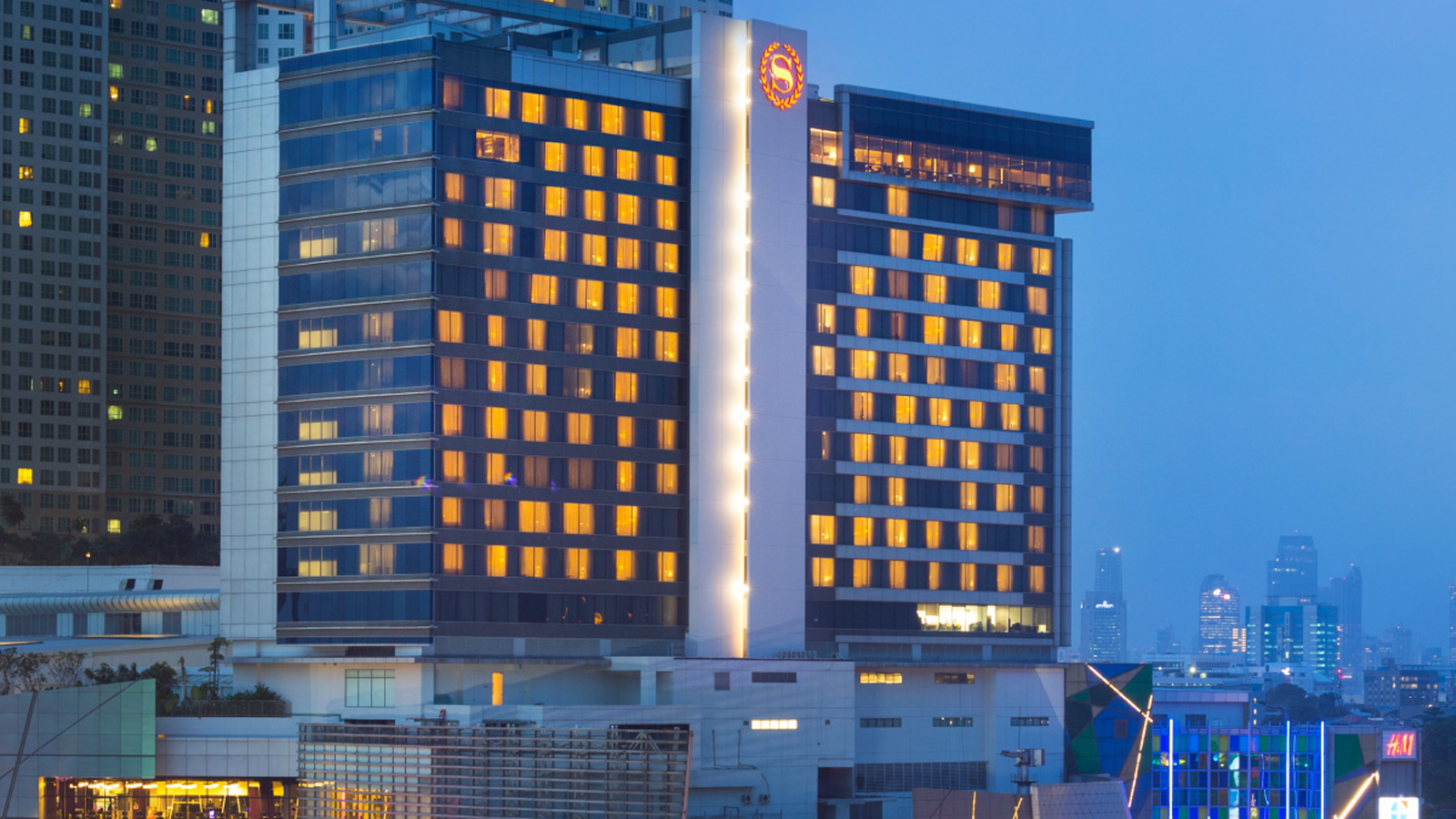 Marriott International's Expanded Portfolio of 30 Leading Hotel Brands
Marriott International's Expanded Portfolio of 30 Leading Hotel Brands Sets New Global standard for Unrivaled Travel Experiences and Expanded Loyalty Benefits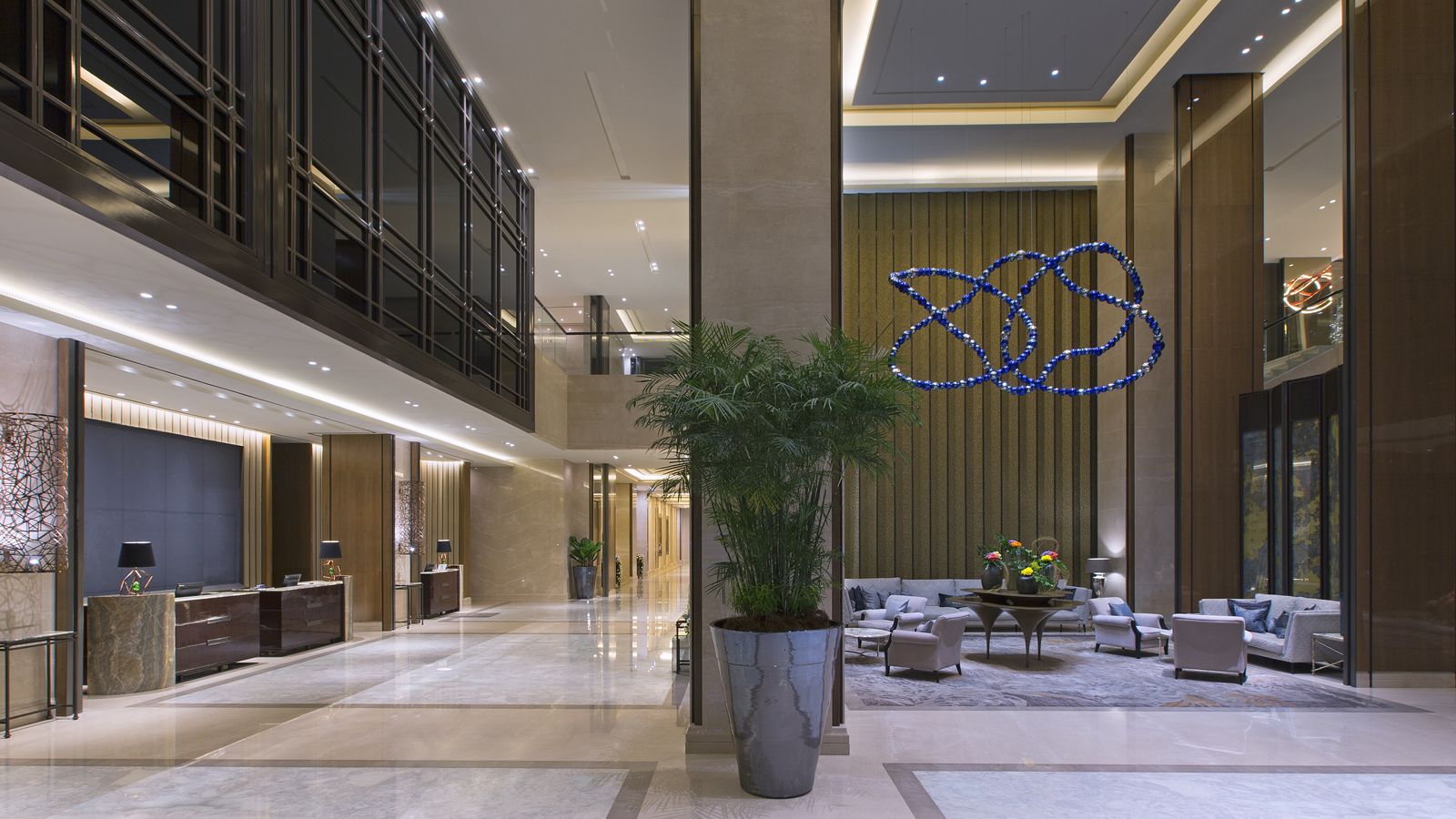 Jakarta, Indonesia, 26 September 2016 – Today, the most iconic and visionary name in hospitality, Marriott International, Inc. (NASDAQ: MAR), expands to include 30 of the most desirable and prestigious hotel brands with the addition of the Starwood Hotels & Resorts portfolio.
At a time when travelers place even greater emphasis on enriching and personal experiences, they can now choose from the most diverse selection of hotel brands ever. With more than 5,700 hotels and 1.1 million rooms in over 110 countries across the globe, guests now have access to the best hotels and resorts wherever they travel.
Sheraton Grand Jakarta Gandaria City Hotel
Elegant Luxury Hotel of The Year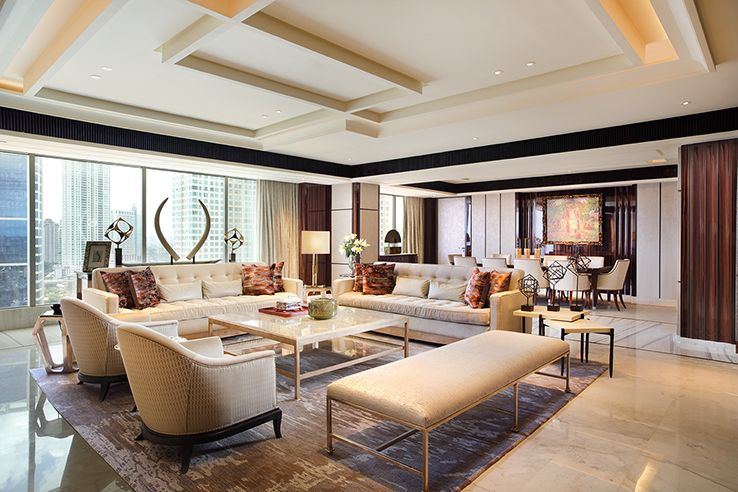 Jakarta, Indonesia - 1 November 2016 – Sheraton Grand Jakarta Gandaria City Hotel, was recently awarded as "Elegant Luxury Hotel of The Year" by The Luxury Travel Guide Awards, headquartered in the Great Britain.
Sheraton Grand Jakarta Gandaria City Hotel is highly acclaimed for its sophisticated and minimalistic rooms, designed with clean lines, sleek furniture and floor to ceiling windows.
The Luxury Travel Guide Awards recognize and celebrate excellence across all sectors of the affluent travel and tourism industry in Europe, The Americas, Asia & Australasia, and Africa & Middle East. The guide represent the pinnacle of hospitality achievement, championing the best in their respective fields. The guide this year have seen an unprecedented number of shortlisted companies, providing strong competition in every category.
Guest Reviews
Hear from our guests about their stay from 34 verified guest reviews
94%of our guests
recommend this hotel
JayJaySt
Went back to Sheraton Grand Jakarta. As the name, had a grand feeling of the hotel. I had a wonderful stay with hotel as always. Beautiful interiors, nice shopping location, great staffs, nice breakfast, nice bedding, nice pool, good maintenance of the hotel facilities, one of the best sheraton grand hotels I've been to.
4.6 /5
Room Comfort

Hotel Staff

Quality of Sleep

Facilities

SPG Recognition

Food & Beverage
Goût de France - Good France 21 March 2017
2000 Chefs and 2000 Menus Worldwide
Jakarta, 14 March 2017 - On 21 March, over 2000 restaurants in 150 countries will participate in the Goût de/Good France event to celebrate French gastronomy. This event, orchestrated by the French Ministry of Foreign Affairs and International Development and chef Alain Ducasse, is inspired by Auguste Escoffier, who launched the "Dîners d'Épicure" (Epicurean Dinners) initiative in 1912: the same menu, on the same day, in several world cities, for as many guests as possible.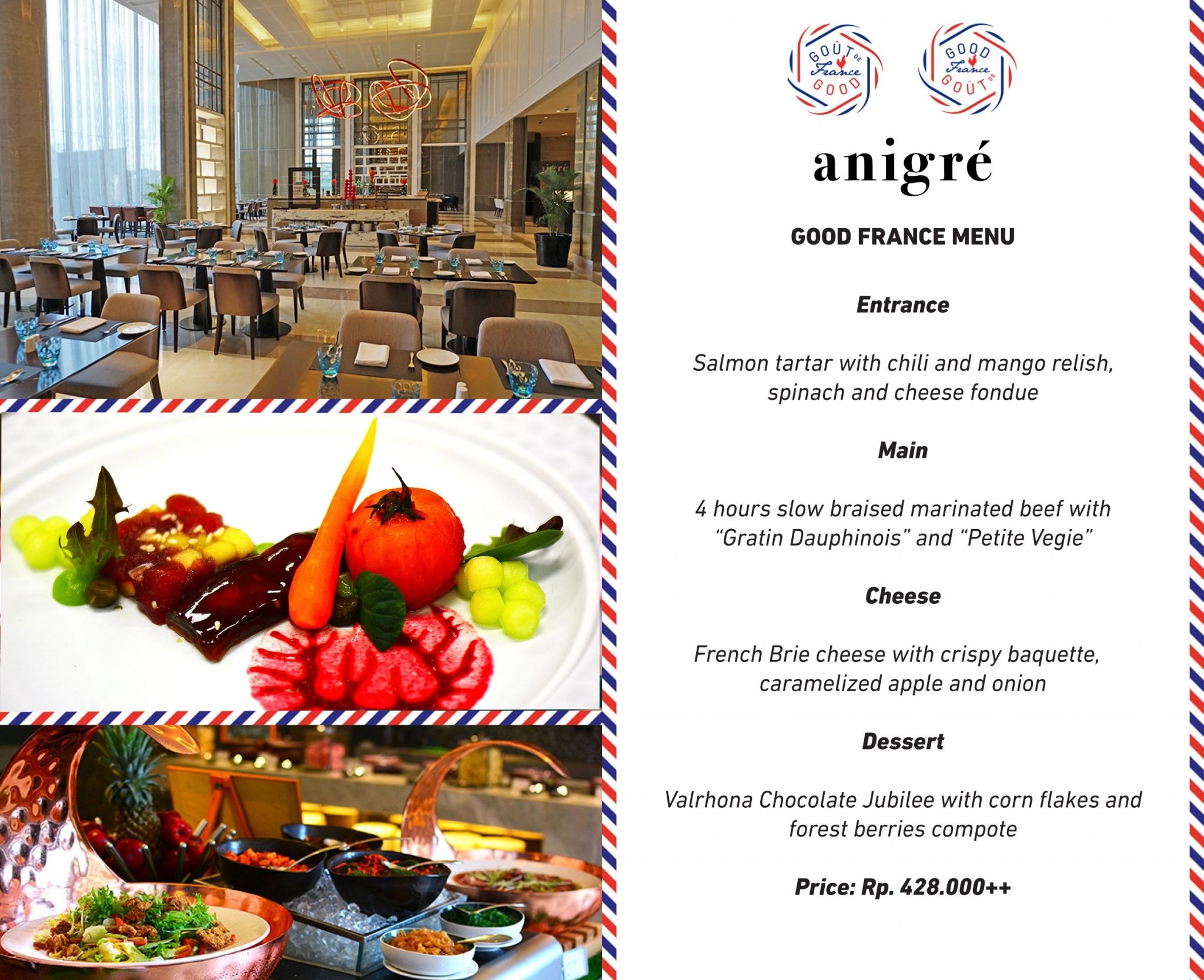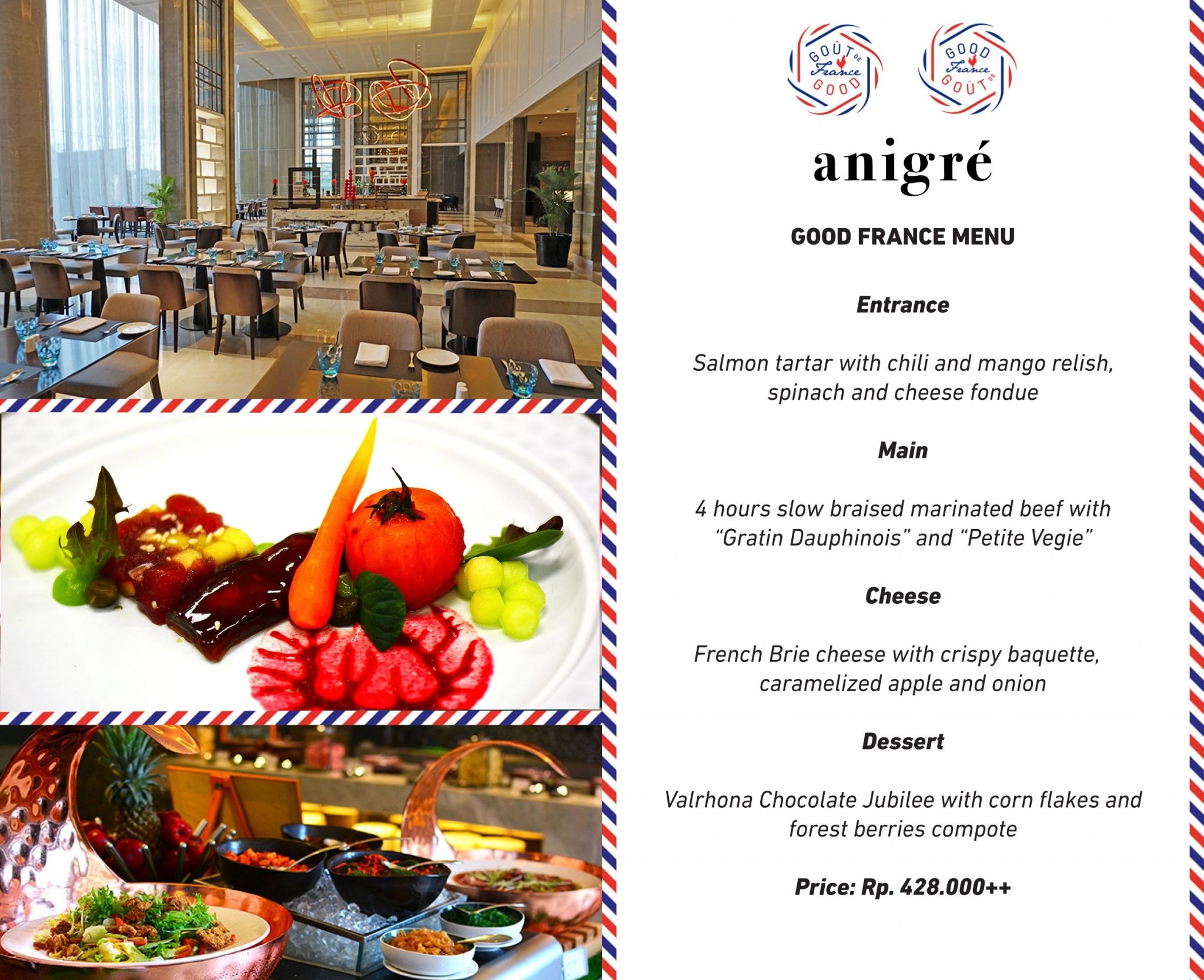 SHERATON GRAND JAKARTA GANDARIA CITY HOTEL GOES DARK TO SHINE A LIGHT ON CLIMATE ACTION
HOTEL SUPPORTS WORLDWIDE EARTH HOUR MOVEMENT FOR THE ENVIRONMENT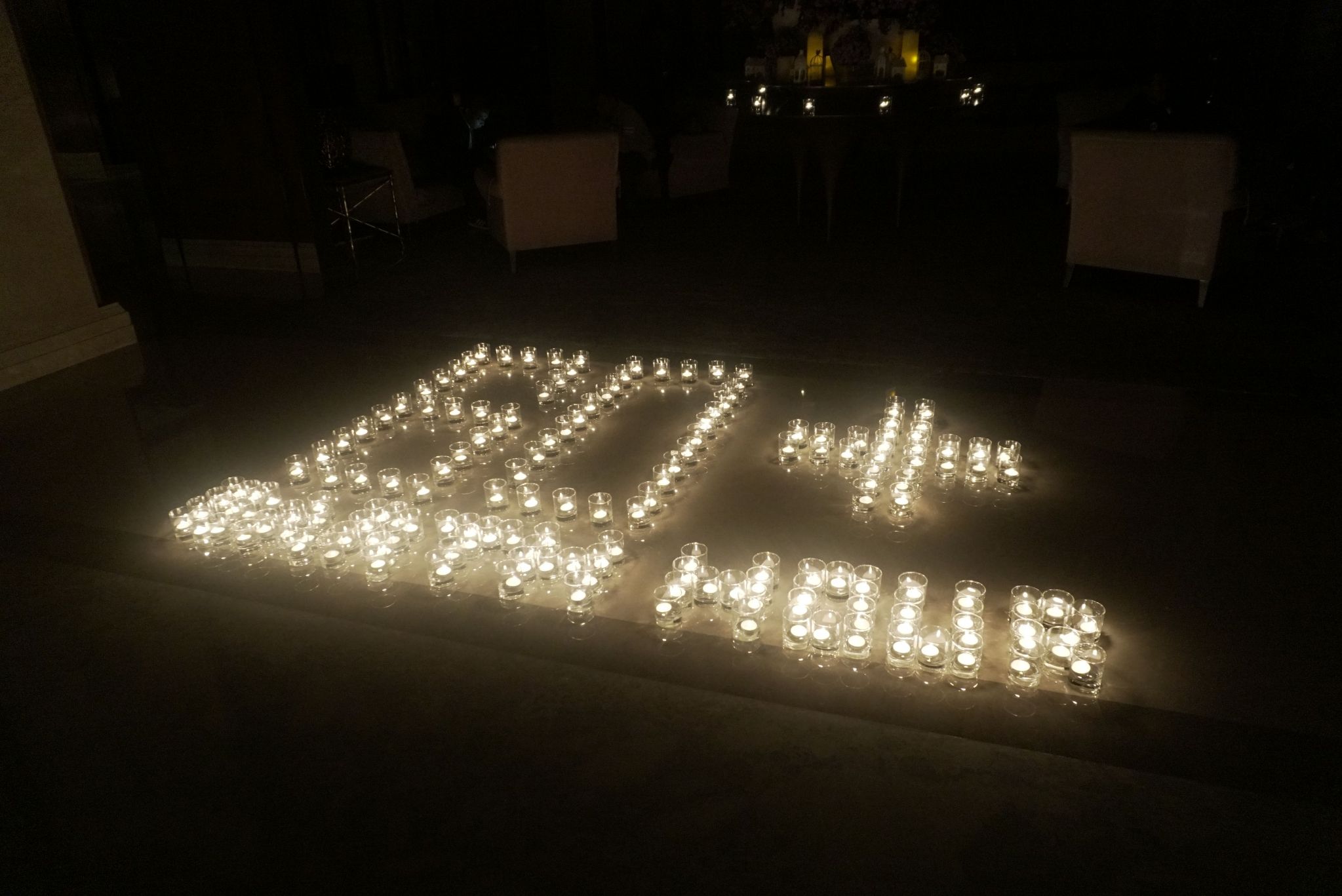 JAKARTA, March 25th , 2017 – Sheraton Grand Jakarta Gandaria City Hotel goes dark to shine a light on climate action with Earth Hour 2017. The hotel will join millions around the world in turning off lights for one hour on March 25 at 8:30 p.m. local time to illuminate a powerful message about environmental awareness and action. The annual global environmental awareness event was created and instituted by the World Wildlife Fund (WWF) in 2007 to emphasize the threat of climate change.
Sheraton Grand Jakarta Gandaria City Hotel is participating by turn off exterior signage lighting; dim or turn off non-essential interior lighting; use candlelight in appropriate public areas such as restaurants and bars; and use in-room voicemail messages and in-room television messages to inform guests about Earth Hour observances.
GOOD FRIDAY SEAFOOD FEAST AND THE GRAND EASTER BRUNCH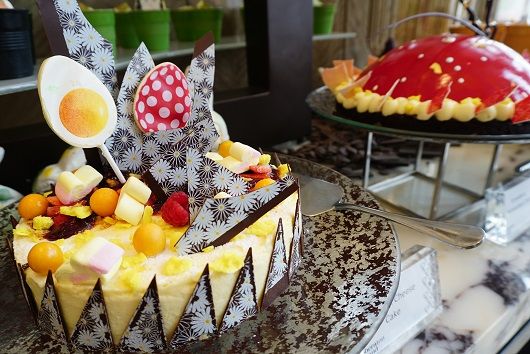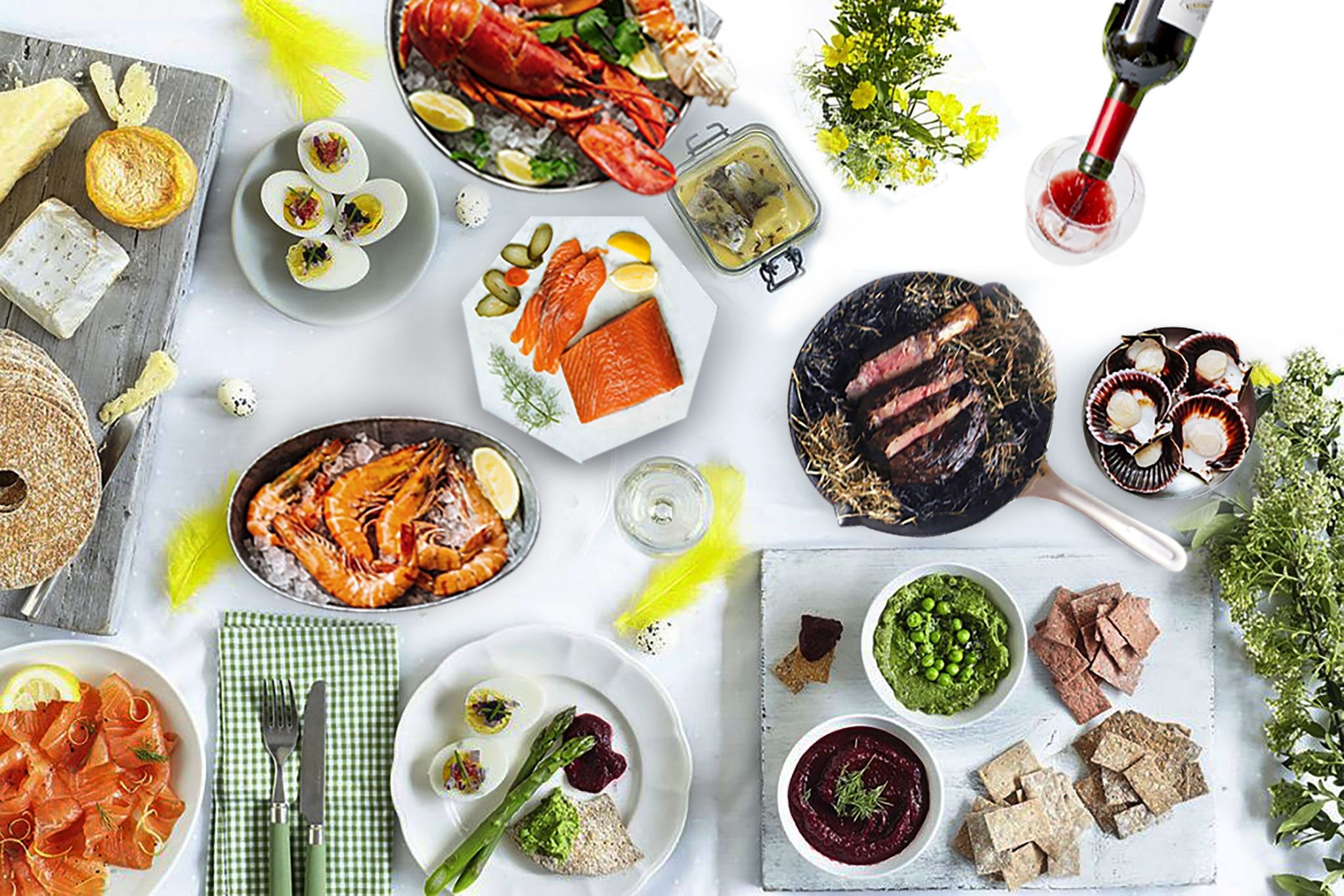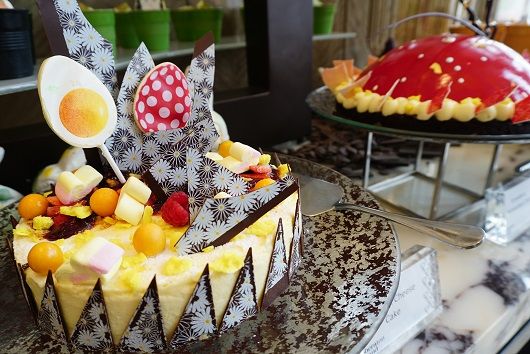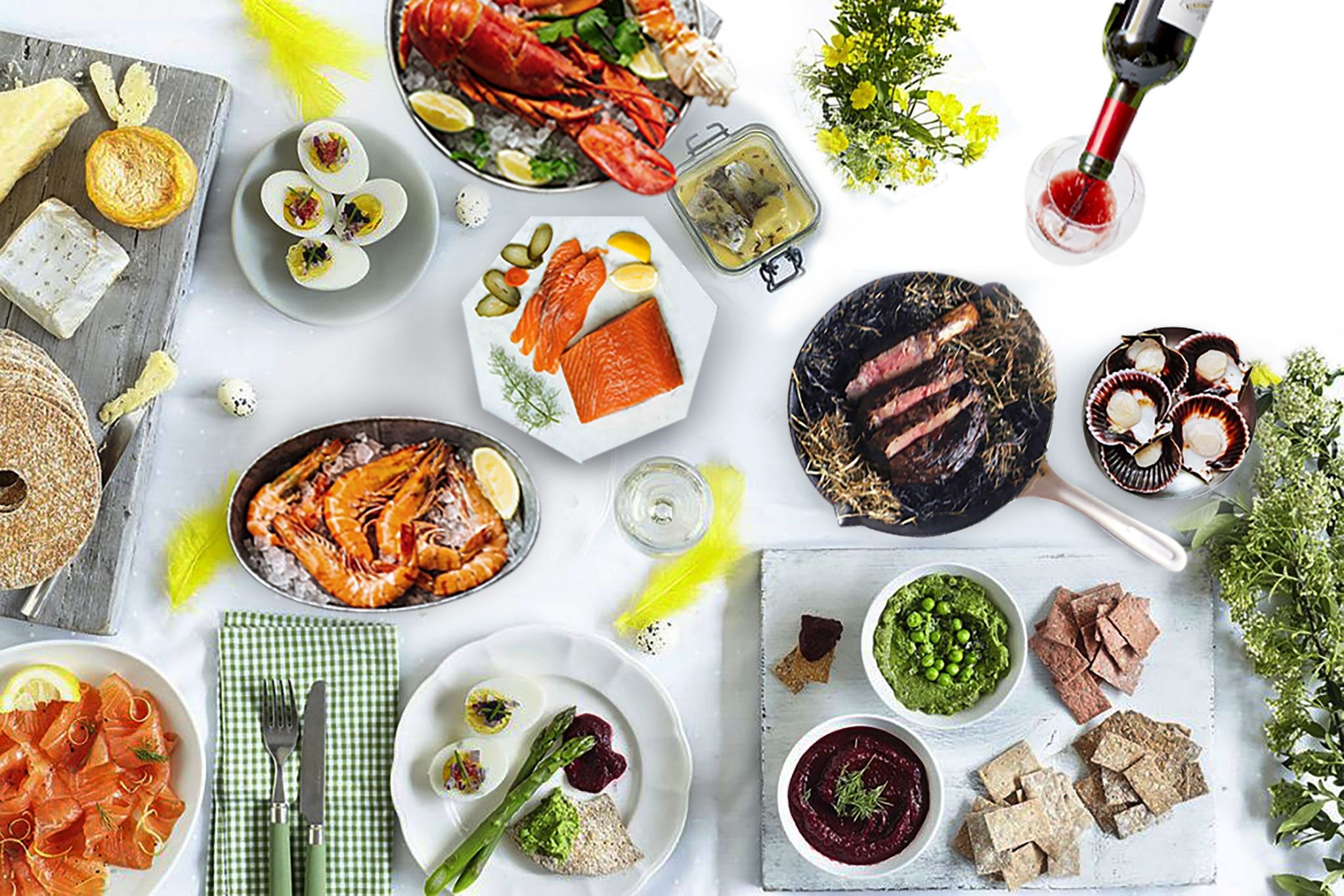 Jakarta, 10 April 2017 - Sheraton Grand Jakarta Gandaria City invites guests to celebrate Easter Weekend in blissful Good Friday with a luscious Seafood Feast at Anigré on Friday and Saturday, April 14-15, 2017. Guests can enjoy brunch buffet from 11:30 am to 03:00 pm and dinner buffet from 06:00 pm to 10:00 pm for IDR 398,000++.
For the Easter feast, Anigré presents Smörgåsbord brunch on Sunday, April 16, 2017, with extensive options of delectable Easter-themed dishes to be enjoyed for IDR 788,000++ per person with inclusions of non-alcoholic beverages such as Ice lemon tea, chilled juice, soft drinks, and mineral water and IDR 888,000++ per person with free flow champagne for three hours.
BE A HERO GIVE BLOOD
Jakarta, 27 April 2017 - Concern to others has inspired Sheraton Grand Jakarta Gandaria City Hotel to hold Blood Donation on Monday, 8 May 2017 at O2 training room. The theme of this event is "Be A Hero Give Blood". The purpose is to make a difference by donating blood, and make others happy.
Richard Suter, Hotel General Manager said, "We work together with The Indonesia Red Cross only at the moment."
He added, "The propose is to embrace "the spirit to serve" culture among our associates, family and colleagues from other Marriott International properties as well as owning company to help people out there to save their lives through blood donation."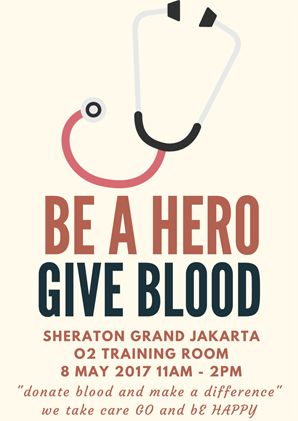 RAMADAN FEASTS AT SHERATON GRAND JAKARTA GANDARIA CITY HOTEL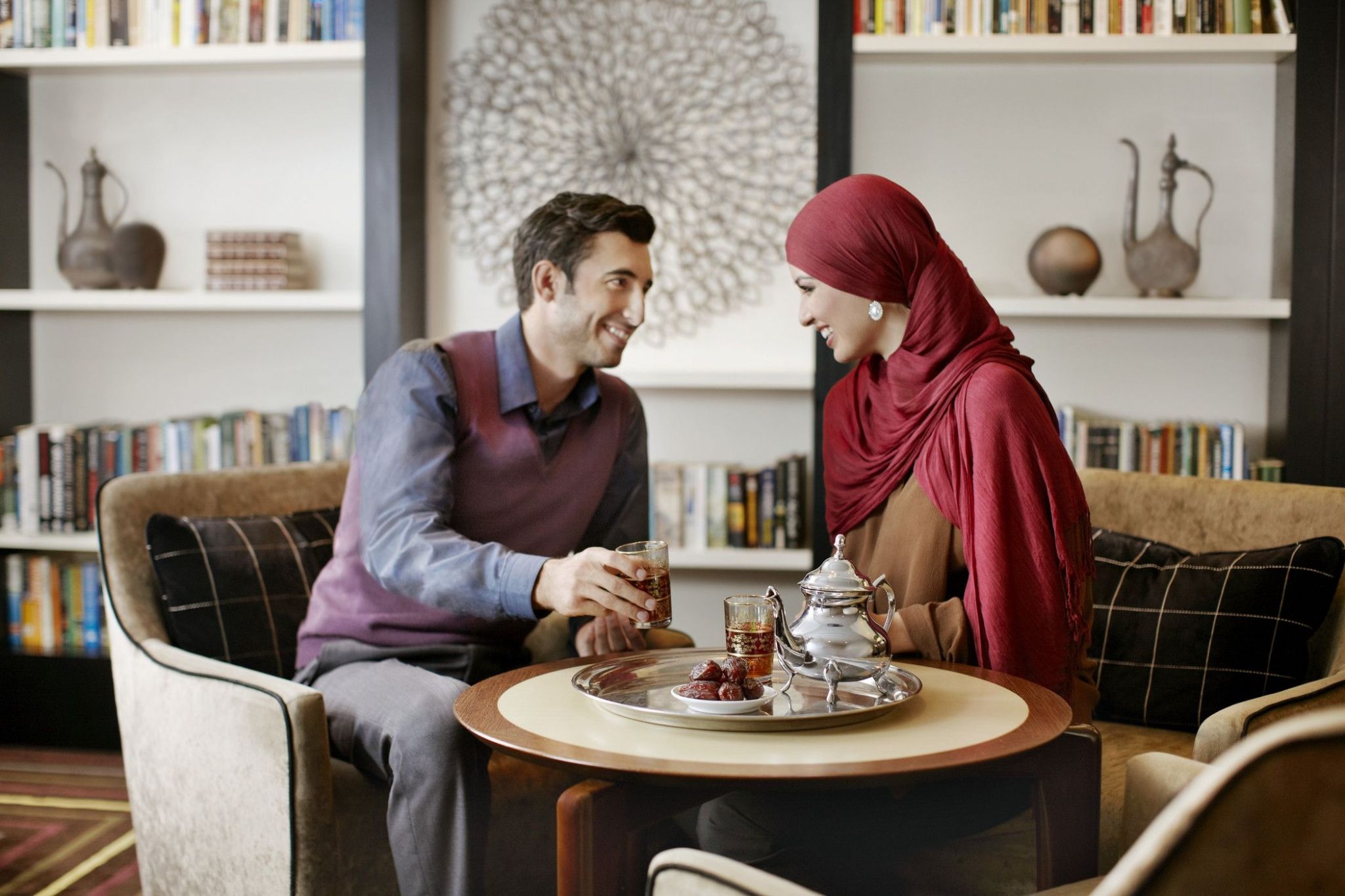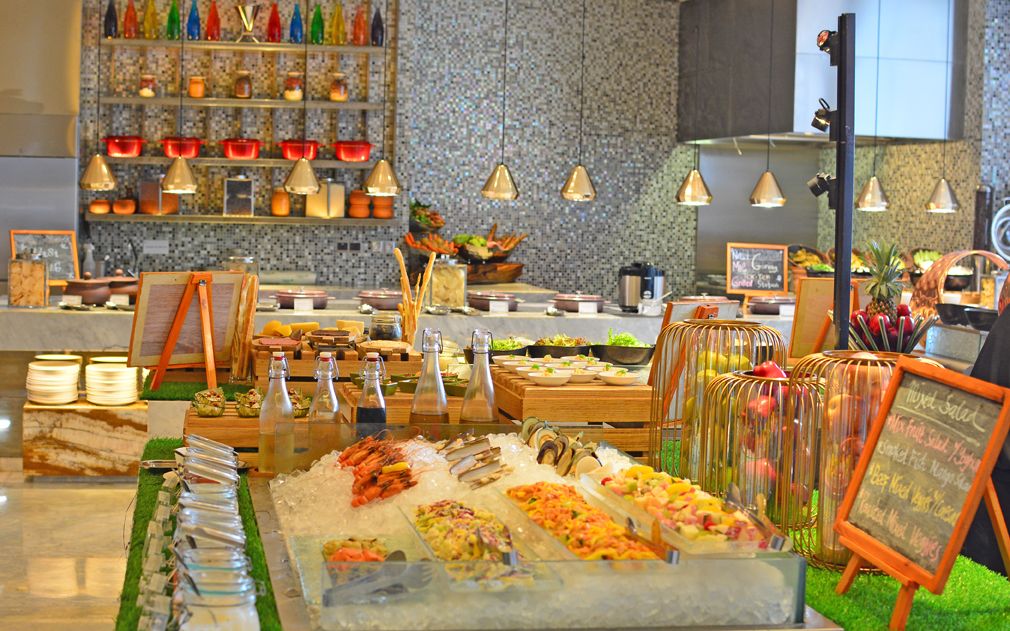 Jakarta, 27 April 2017 - As Ramadhan is approaching, Sheraton Grand Jakarta Gandaria City Hotel offers guests with extravagant and various iftar menu and a range of delectable Ramadhan hampers to share the bliss of the holy month.
Bring family and friends together at Sheraton Grand Jakarta Gandaria City Hotel for a spirited Ramadan and Ied Al Fitr celebrations. The perfect setting for a large gathering, the vibrant Anigré restaurant will offer sumptuous Ramadan fare with a local Indonesian flavor and make your stay at our Grand rooms count.
Ramadan at Anigre Restaurant
Make this Holy Month of Ramadan memorable with family and friends. Savour various iftar menu in joyous atmosphere. Price at IDR 388.000++ per person at Anigre Restaurant. The offers valid from 25 May until 24 June 2017, from 06.00 PM until 10.00 PM.